Debi Theriault is your Realtor for Life
Debi Theriault has lived and worked in the Tampa Bay area for over 25 years which gives her valuable local insight on neighborhoods, schools, market conditions, zoning regulations and the local economy.
Whether you are buying, selling or investing, here are a few more reasons why you want Debi Theriault working for you: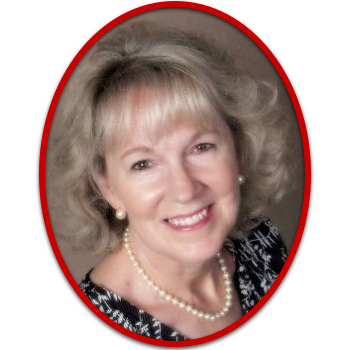 She's proactive! Anticipation is key to preventing curveballs that could arise. Debi will be asking key questions and relying on extensive past experience to keep the process as seamless and stress free as possible.
This time, it really is all about YOU! Debi is laser-focused on your questions and concerns and making you feel as confident as possible "all the way home". (We just couldn't help ourselves.)
You can't make an informed decision without the necessary information. Debi works hard to educate and provide as much guidance as possible so that you can make the best decision for YOU.
Think of her as your personal project manager! Being your realtor is not just about finding the right property. It's about managing the process and expectations from start to finish. Debi and her team will be with you through inspections, the mortgage process, and all the way to the closing table.
Debi is fulfilled by personal accomplishment and continuing education…which makes her driven to stay on top of industry trends that could affect your buying/selling experience.
Oh, she just makes you feel right at home! (You see how we keep doing that) Debi's clients most often remark that right from the beginning they feel she has their best interest at heart.
Introducing Paul Theriault
Paul Theriault is a passionate Licensed Real Estate Agent who lists, sells, and dwells in the Tampa Bay area. He and his wife and business partner, Debi have called Pasco County home for nearly three decades now and have listed and sold a multitude of properties together throughout the Tampa Bay tri-county area.
Prior to Future Home Realty, Paul served as an agent for Keller Williams Realty. Recently, he has also begun mentoring new agents and sharing his extensive industry knowledge to help them succeed and thrive in an ever-growing market.
Throughout the span of over a decade, Paul has been dedicated to providing top-notch services for each client he represents from contract to close and beyond.
When he isn't immersed in the realm of realty, Paul likes playing golf and working on home improvement projects. Most importantly, he enjoys nothing more than spending quality time with his wonderful family (six children, eleven grandchildren, and two Havanese fur-babies). Paul holds a Bachelor's degree (with honors) in Business from Eckerd College.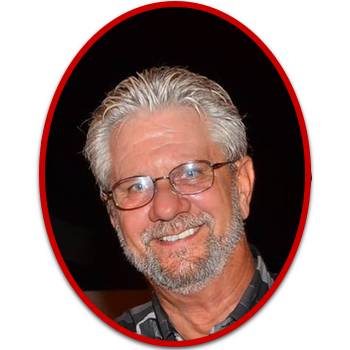 Whether you're a first-time home buyer, would like to sell a property, or are looking for your dream home, Paul Theriault is your go-to Real Estate Agent! Feel free to contact him with any of your realty needs and he will be more than happy to assist you.
But don't just trust us. Take a peek at their client testimonials below and let their client's speak for themselves.
Theriault Team Client Testimonials
While awards and professional achievements are nice, at Theriault Team, we measure our success by customer satisfaction. Our goal is to make the process of buying, selling or investing, efficient, enjoyable and rewarding for you.
Rebecca P., Home Buyer

Debi Theriault took the time to listen to what I was looking for and not only helped me find my dream home but a community where it feels like I have lived for years on day one!. She wasn't just selling me a house, she became a trusted adviser -- providing expertise in the local market, a network of professionals for all of our needs, guidance through the entire process and customer service that exceeded expectations. We couldn't have asked for a better experience. Thanks Debi, you rock!

Jenny B., Home Buyer

Debi Theriault did an amazing job helping my mom find the villa of her dreams! Professional, responsive and friendly she helped guide us through this process seamlessly. Thanks Debi! You really will be our Realtor for life!!

Ken & Angela L. , Odessa, FL Home buyers

Debi, We want to express our sincere thanks to you for all you've done for us so that we could have our dream come true and find our home in Florida. You not only became our realtor but became our friend. Your determination and care to get us our home went over and above our expectations. Your caring and thoughtfulness you showed us, my daughter and granddaughter,… You are a wonderful, generous, warm and caring person.We are so glad you are in our lives and we value your friendship.

Stefani Licata, New Port Richey, FL First Time Home Buyer

Debi Theriault made my home purchasing experience absolutely flawless. Debi made appointments to see a selection of homes that she knew I would like and I fell in love with the very first house we walked into. Within the next 30 day of my submission of a contract, we were went to closing. Thank you Debi for helping me find my dream house.

Lori K., Tampa, FL Home Seller

We have found it very difficult to date to find a realtor that is actually willing to work for us and I am very excited at your initiative in contacting me and your philosophies are why we love working with you!! I mean it, you & your team are amazing! :)

Nikki F., Sarasota, FL REO/Bank Asset Manager

Thank you Debi Theriault! You went above & beyond on the cost analysis, I appreciate it! We appreciate you more than you know!

Wade and Angie P., Lakeland, FL Home Sellers

We both appreciate your hard work and professionalism in this transaction, Debi. This is a stressful process and we are so grateful for your assistance and leadership in it.

Dayna P., Greater Carrollwood - Tampa, FL Home Buyer

I so appreciate you still thinking of us and taking time out of your schedule to ensure that I have and get done exactly what I need!! You are awesome at what you do and I know that anyone who gets the opportunity of working with you will feel as blessed and lucky as I! Thank you both, Debi & Paul Theriault, for all your help and persistence in assisting me in finding my home.

Bill and Nancy, Tampa, FL Home Buyers

Debi and her husband Paul went above and beyond with us. They worked for several months trying to find us the right home and they did. I would highly recommend them. - via Realtor.com

Kell & Chris E., Home Seller & Buyer

We met realtors Paul and Debi Theriault through mutual friends. They were highly recommended for being incredibly responsive and knowledgable. The Theriault Team did an amazing job selling our home. It was on the market for less than a week and we had several offers. We ended up selling our home for a little over the asking price, out of season! We're really impressed by their negotiation skills!

Amand & Eric, First Time Home Buyers

Paul & Debi Theriault, we can't thank you all enough for all your hard work on helping us with the purchase of our first home. Thank you from the bottom of our hearts.

Andrea S., Home Buyer

Thanks to Debi and Paul Theriault so much for all of the guidance and support throughout the home buying experience. It has been almost 20 years since I purchased a home and over 12 years since I have been a Homeowner. You were the only realtor that asked to help me beyond their listing which already earns my respect, so happy to have worked with you as I looked for my home. I appreciate you both sooooo much... Happy you guys are in my corner :-)

Ram S., Home Buyer from Pennsylvania to Land O Lakes

I was not the easiest person to work with but Debi and Paul Theriault stuck by me and worked with me for 6 months and was patient enough to show me dozens of homes. Since I was coming from Pennsylvania I was not sure if I wanted a condo, a villa or to be in a 55+ community or what.  Their experience in dealing with all types of homes helped to educate me on the pros and cons of each situation and  I ended up closing on a great maintenance free villa in Oakstead, Land O Lakes. They negotiated the offer extremely well although I asked for a lot.

Keith Chandler, JOY USA LLC

We are very happy with the outcome on the sale of 18 condo units and 12 garages within the Lakeview at Calusa Trace development.

Thanks again for all your knowledge, expertise and for a job well done, it was very much appreciated.
Theriault Team Expertise
Our commitment to you is to work with honesty, expertise, urgency and facts. Debi will assist you in all of your real estate needs including:
New Home sales
Relocation, Residential
Retirements or Downsizing
Move-up homes
Investment
First Time home buyers
Bank owned properties
HOW THE THERIAULT TEAM CAN HELP
Whether you are buying or selling a home, selling or looking for a new commercial space, or just doing an initial search, Debi Theriault can help you through the whole real estate process: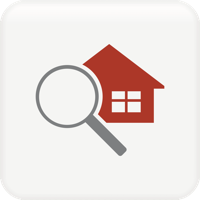 MLS Property Search
Start searching for your new property with our MLS search page.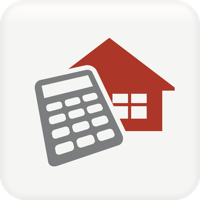 Mortgage Calculator
Use this free mortgage calculator tool to help you setup your budget.